Marketing/Logistics
We offer to our customers all-inclusive, tailored and segmented services in sales, marketing and logistics.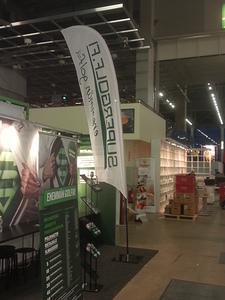 MARKETING SERVICES
Graphic design

(campaigns, brochures, invitation cards, business cards, adverts, posters...)

Layout & editing services

(brochures, books)

Design and accomplishment of marketing campaigns
Web pages, Intranet & Extranet management services "I-AAS & E-AAS" (turnkey solution for complicated, variable offers/services that should have "one-stop-shopping" methodology under one centralized "umbrella" service).
Translation services, brochures & documents.
ASK OUR REFERENCES AND AMAZING OFFER -YOU CAN NOT REFUSE !
LOGISTIC SERVICES