Printing services
Ou-Vel Oy offers versatile, tailored services in printing according to the individual needs of each customer.
The main technologies used in printing are traditional offset printing(OPP) and digital printing(DPP) depending on the material, applications and the amount of prints needed.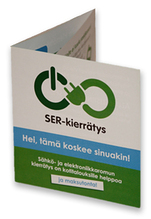 We also have equipments for sorting, folding, grooving, cutting and stitching. The newest service started in 2013, when the new paper bag printing press made it possible to offer diverse and fast specific paper bag printing services with competitive prices. With our subcontract partners and their modern devices and labour services in graphical production we can serve our customers and their special needs even more extensively. We can offer for example large scale printing in our partners production facility in Oulu, Finland.
1 OPP => Offset Printing Press
2 DPP => Digital Printing Press
Our printing services include for example following printed items: business cards, invitation cards and envelopes, regular customer passes / vouchers, badges and tags with logos, benefit cards, stickers and sticker sheets, paper bags, brochures, magazines, banners, display stands and beach flags.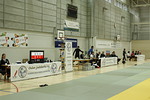 Please, take a look at the following photos of our products in printing services. If needed, we can send you showpieces for your evaluation.